Competence and expertise in all divisions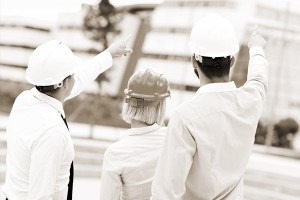 Clients are often overwhelmed by the high demands placed on them by construction projects. As an experienced partner in construction and project management, we offer our expertise and full commitment to your building project. Our engineering firm headquartered in Nuremberg, has the necessary experience to handle all the important details and issues that come up in the course of your building project, whether it's a small house in an idyllic setting or a complex industrial or retail project.
The aim of our work is to ensure that the construction is successfully completed according to your ideas and wishes. As engineers with extensive experience in project management, we work with companies of all sizes as well as private individuals to bring their construction project to a satisfactory conclusion. Optimal organization and on-going control of all phases of construction and construction costs allows us to provide a technically flawless implementation of your project with precise cost calculations. At Covenant Engineering GmbH, we provide accurate and transparent cost controls and precise compliance with your planned timeframes, all the while ensuring that your project is built according to the highest quality standards.